Hi,
I have started with the development of plugins in Baserow. First of all I have followed the FieldType example tutorial, and once I have added and modified the corresponding files in the backend, I perform the migration, as I have created a new model.
However, once I have included everything and I use Baserow, it shows me an error when creating that type of field, so I understand that the migration of the backend does not occur well because it does not find certain parameters.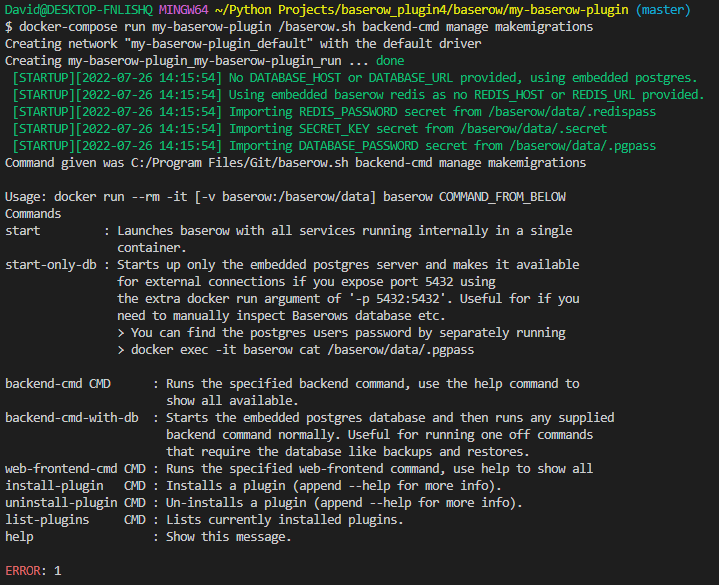 The main objective we have is to add fields, which are capable in the backend of running some Python function/script, and capable of extracting information from certain rows in the form of a list (file).
I would appreciate a little help on how to make the migration and get things working in the backend to be able to move forward.
Thanks!