When you upload a PDF via a url, rather than directly from a computer, it can't be viewed in the browser: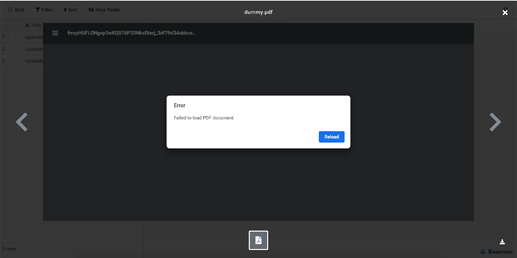 If you then try to upload the same PDF from a computer, it still appears corrupted on baserow because it shares the same filepath as the previous url-based upload.
However, if the filename is changed and then uploaded from a computer, it works fine.
I think it may be because it's being served as content-type: text/plain rather than application/pdf. I'm not sure whether the caching issue when you re-upload the same file is a bug or desirable.
Bug found on live baserow.io , so presumably v1.9
Example view:
https://baserow.io/public/grid/hQhRkXbyYpPFPJjx0Kcf_M_gVUQENAAbzh2EQPKEuUg
Example PDF url: