Hi!
I am getting an error when trying to export my tables, but not much info on how to solve it. Is there any place where I can see further logs or some other information?
This is the error I am getting on the frontend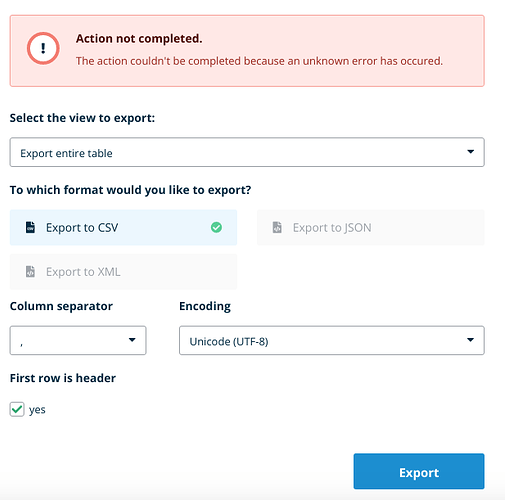 Any tips on how to solve this issue will be appreciated!
Thanks!