Hey-hey,
Can't believe it's already November, and it's my 8th month at Baserow

What is your feeling about the community, do you see some improvements? What should I focus on more? Tell me your honest feedback here in the comments or in DMs

In our good tradition, today I want to share another round-up of all the happenings at Baserow:
Baserow 1.13
Recently we have made the release of Baserow 1.13 and introduced two new security features as a part of Baserow Enterprise: Role-Based Access Control and Single Sign-On. All the details are described in this blog post.
To make it clear: RBAC and SSO are available as Enterprise features, and to get them you need to reach out to our sales via the contact sales form at the top of the website. SAAS users can access RBAC by having the Advanced plan: Pricing // Baserow

New Baserow roadmap
A new roadmap is coming, yay! Do your part, and help us decide which features to build in the next milestones by submitting a short survey

https://baserow.io/form/am1xpHj-_nsv1dnhrl1kV_CCzcha-mvZLbhE4Gm7HVo.
P.S. Be aware, all the Feature Ideas shared here will be taken into account, that's 100%. With the survey, we want you to help us prioritize what to build first.
Forum housekeeping
We hope you noticed it! We introduced some changes to the Baserow forum

and added the navigation cards to the top of the page, so now it is easier for you to navigate between important information. Do you like the new block?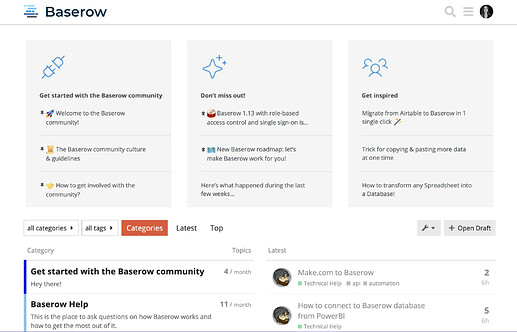 We also created a new category: Get started with the Baserow community, where we added some materials for newcomers — what are the first steps to take, the community FAQ, and how to use the Discourse forum.
More changes to come, stay tuned!
Open Source Experience
This week, the Baserow team was at the Open Source Experience in Paris, meeting with 4,500+ open source community folks. The event was very insightful for us, we were happy to network and talk to open source enthusiasts to better understand if our positioning and value proposition are aligned with the needs and expectations of our users.
Here are some pictures for you to feel the vibe of the offline event and see the Baserow team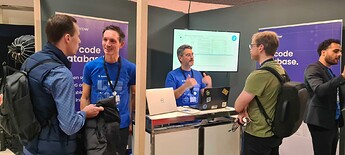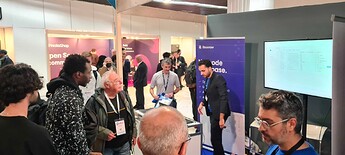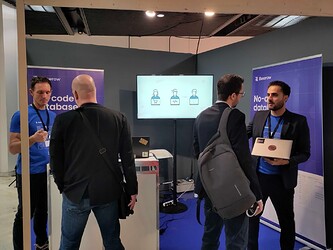 New integration: Baserow x
@Make

!

We know this integration was very awaited by you, so we are extremely happy to announce its launch. Check it out!

Make (formerly Integromat) is an automation platform that integrates with over 1000 apps including Baserow now. It allows you to visually create, build, and automate workflows.
Baserow swag
Exclusively for you guys, here is the Baserow swag sneak peek: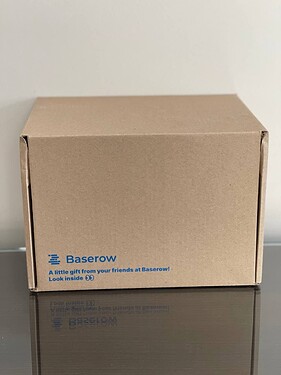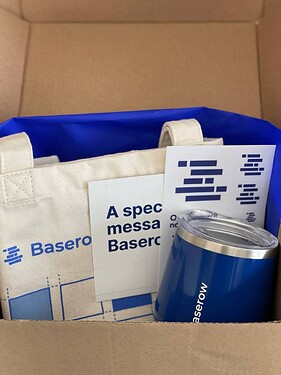 Want to get our goodies, and, in return, show us what are you building with Baserow?

Resources
Last but not least! Here are some useful resources for you to check:
Product Demo of Baserow with our co-founders @bram and Olivier Maes: https://www.youtube.com/watch?v=gUAmQIicomk.
How to transform any Spreadsheet into a Database!: https://baserow.io/blog/how-to-transform-any-spreadsheet-into-a-database.
How to Migrate from Airtable to Baserow in one Click: https://baserow.io/blog/how-to-migrate-from-airtable-to-baserow.
For Portuguese-speaking users:
Creating Grid view — stock app on Kodular with Baserow: https://youtu.be/kNqgT5_PqQ8 and https://www.youtube.com/watch?v=cE-GXD85y7o.
How to create a chatbot with WhatsApp Cloud, official API of Meta, n8n and Baserow: https://www.youtube.com/watch?v=krCTgwkiYPY&t.
---
Dear community, don't stay silent! Hit the 'New topic' button and talk to us: we love to know what you like, what you lack, and what you hate about Baserow, as well as help you with all your challenges.
Have a great weekend, and talk to you all later

Warm wishes,
Olga