Hello dear community!
We haven't spoken for a while, and today I prepared a new digest for you highlighting the latest happenings at Baserow:
No-code Summit
The Baserow team was in Paris, attending the No-code Summit 2022.
During the 2 days event, we got an opportunity to discuss, share and gain new experiences from the industry's key players, as well as settle up some plans for potential partnerships.
Want to read the 6 key takeaways from the event from Olivier Maes, our co-founder, and CRO? Go here (and start following us on LinkedIn if you are not already doing so).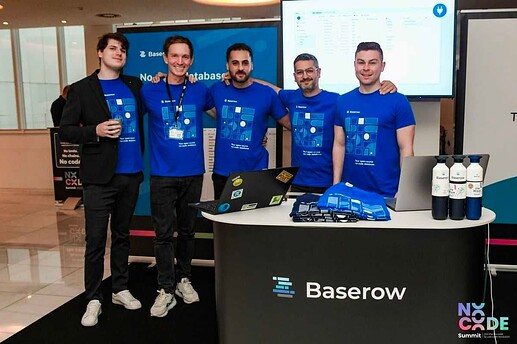 Forum Housekeeping
We're going to make some improvements here in the forum. We are currently working on adding a new block to the Baserow Discourse page so that you can easily navigate between all information. I'll be adding a looooot of new pages during the next two weeks with the info on how to get started with the community, the community FAQ, how to use Discourse, how to get involved, etc. Don't be surprised to see me opening a lot of new threads.
New Roadmap
You may have noticed that currently, we are not giving you any concrete ETA (estimated time of arrival) on the feature requests you open. That's because we are close to releasing the last milestone from the current roadmap — Baserow 1.13, which includes role-based access control, SSO, audit log, and signup rules. After that release, we will do new big feature planning for the next quarters, and want you to get involved in this process. Stay tuned for more announcements coming on this topic, we are cooking something really fun

Made with Baserow
We want to share another great project that was built on top of Baserow by the company Blaze. Just have a look at how far you can go while using an open source project that is built with extensibility at its core. Details here.
By the way, do we have someone from Blaze here in the community?
New Tutorials
Here are some of the new tutorials:
1. How to Automate Custom Notifications from Baserow Form Submissions with Zapier: How to Automate Custom Notifications from Baserow Form Submissions with Zapier // Baserow.
2. Build a Ticket Triaging App with Baserow and ToolJet: https://blog.tooljet.com/build-a-ticket-triaging-app-with-baserow-and-tooljet/
3. Automate Employee Onboarding for Remote and Hybrid Teams in Baserow: Automate Employee Onboarding for Remote and Hybrid Teams in Baserow // Baserow
And do not hold onto your tips, techniques, or workarounds — share, and help each other grow. As @bfranklin and @ArgH recently did, thank you for sharing your discoverings

Share your opinion
We want to improve the approach to how we manage the community feature requests. After discussing the @bfranklin suggestion on using Canny, we realized that we can create a similar database in Baserow. As here (please keep in mind, this is just a draft example)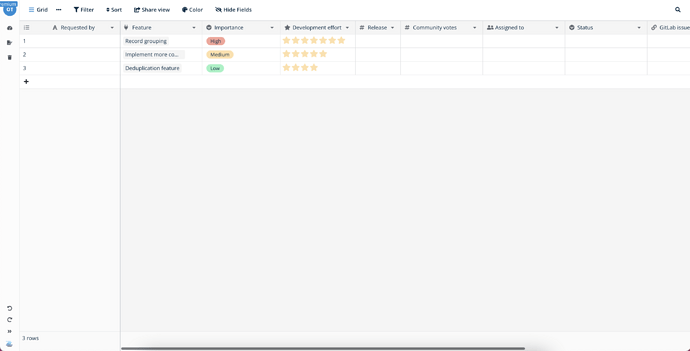 Also, once a month, I will post a report with feedback/comments on your feature ideas. What do you think about it, would you like us switching to this approach? Share your opinion in the comments, we are listening

Team Off-site
You all probably know Baserow is a remote-only company, but twice a year, we love meeting all our fellow colleagues in person for the team off-sites. This time the meeting location was Barcelona, and it was a blast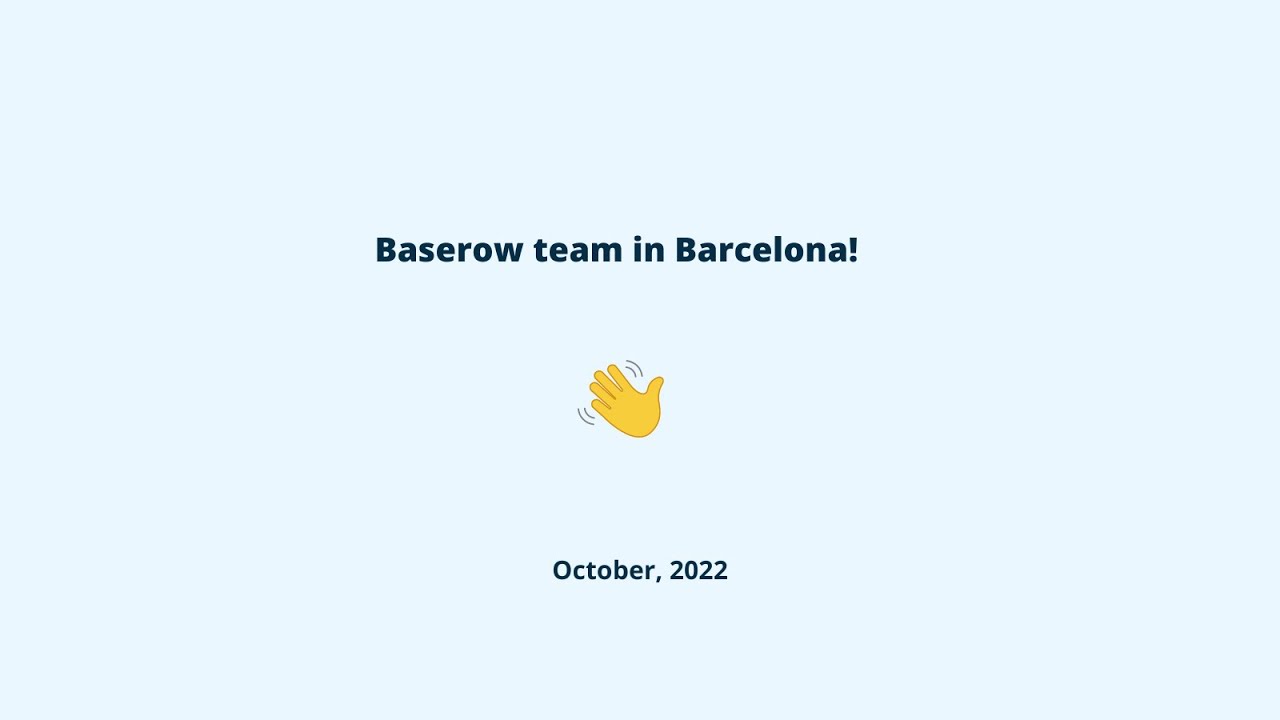 Want to join us on the next retreat? Here are the openings: https://baserow.io/jobs.
That's it! I wish a great weekend for everyone and thanks for your support!
Olga