Hi!
So I have imported two tables of JSON data. At first I had some objects set up as nested data but then the import didn't work, so I extracted it to a different table and put the parent id in the startupId field.
Import of both tables went fine. But I'd like to connect the two tables now and I'm wondering if there's a quick way to do it.
I'm trying to convert this column to connection to Company table: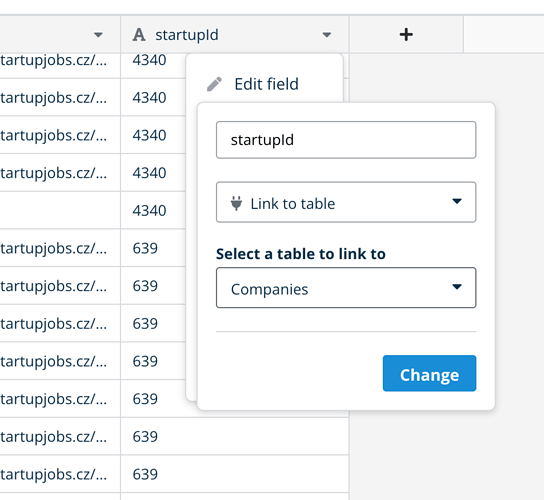 But that doesn't work, it just empties the field.
Is there a quick way to accomplish this? Or do I need to go row by row over an API and make a PATCH request for all of the rows (all 3500 of them

).
Or can I maybe change the original json structure so that the lookup is setup automatically during import?
Thanks!