Hi all,
Today we created a webhook to a cloudflare worker and we are using all events. I found out multiple issues.
When deleted 1 row it is firing 2 events. row.deleted (expected) and rows.deleted (not expected because there was only 1 row deleted).
When I look into the baserow webhook logs it shows the timestamps for both events with 2 seconds difference. When I close that screen and open it again, it shows different timestamps with 4 minutes of difference between the 2 events.
It seems there are 6 types of events, row.deleted, rows.deleted etc, but when editing the webhook "Which events should trigger this webhook?" only 3 are available for selecting, rows.deleted etc.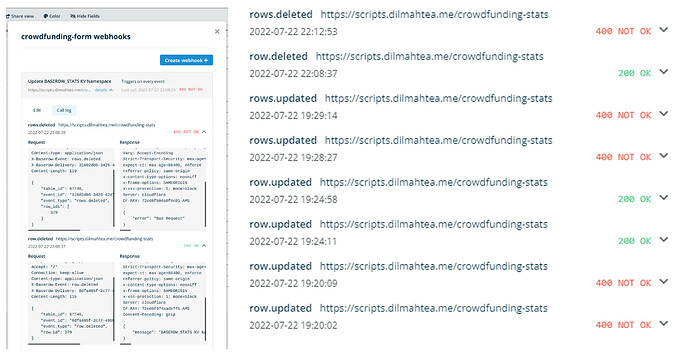 Thanks for helping.
Kind regards,
Jurjen