I have a table that has a column "Link to Sample" that I originally planned to set as having a "URL" datatype.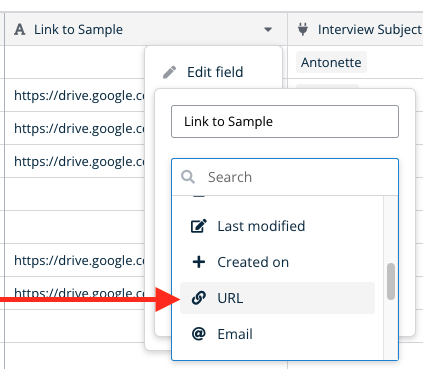 Unfortunately if I have the datatype set to URL, it actually doesn't show up in the "Select a field to lookup" list as an option to select.
If I make the datatype a "Single line of text" it's fine.
I was just wondering if URL datatypes are supposed to be omitted from the list of lookup fields, is this expected behavior?