I was playing a little bit with Snap!. https://snap.berkeley.edu/
Snap! is a broadly inviting programming language for kids and adults that's also a platform for serious study of computer science.
Snap! has a lot of libraries and one of them is the web services access (https) library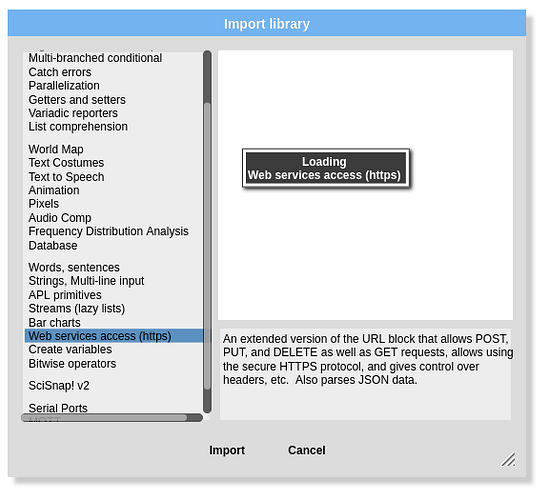 I didn't do a test with the Baserow API but a quick one with a joke API.

And it just works


so it will not be too difficult I guess to use it with Baserow for a scientific project or otherwise.
Some other images about accessing an API with Snap! (not made by me)


Have fun playing with Snap! and Baserow.