Sometimes the columns contain very little data: a checkbox, a number, a file link. But the column width cannot be reduced according to the actual width of the data contained in the column, as in this example: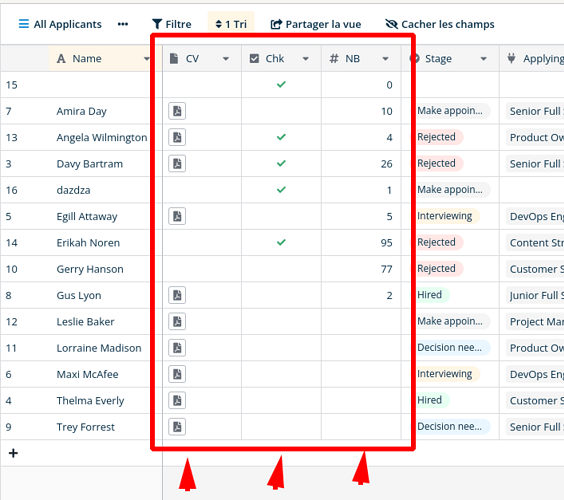 This is a waste of space that could otherwise be used to display more data from other columns.
Possible to think to improve this?