Hey All-
I installed baserow using docker, and everything was working great. All of a sudden, when I access my only table on it, it gives me an error, "View Not Found".
I am the only one with access to it, and have not created any views or anything. It just started giving me that error out of blue. No matter what I do with it (restart, log-out, etc) I still get the same error.
I am running latest version of Baserow on Docker!
(see below for error message)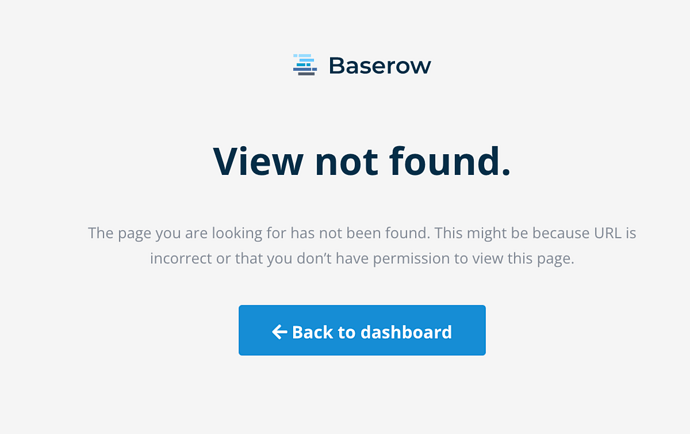 Any help will be greatly appreciated!