Hi,
I'm trying to test the webook feature with a self-hosted Baserow and a homemade listenner. Everything is on the local network.
It doesn't work, I'm getting this error message.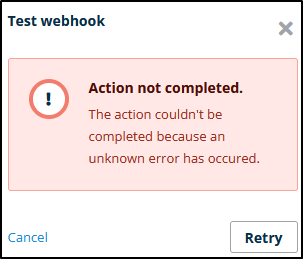 "Action not completed"
I suspect there's an issue with the DNS resolve mechanism of the baserow container.
Do you know how is the container configured to handle dns queries ?
To bypass the problem I tried to replace the URL with the IP address of the listener.


But it's being rejected by the URL validation rule. Any good reason for that ?