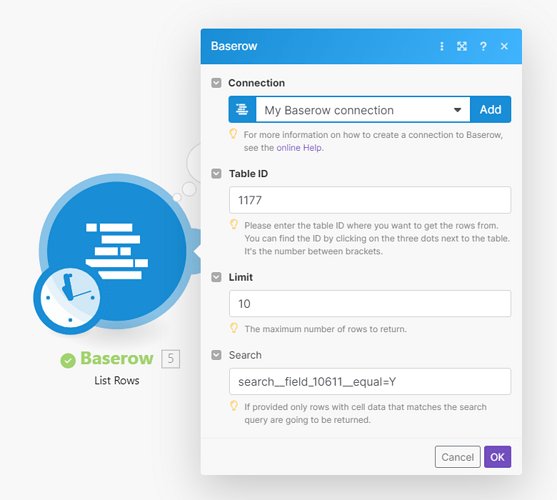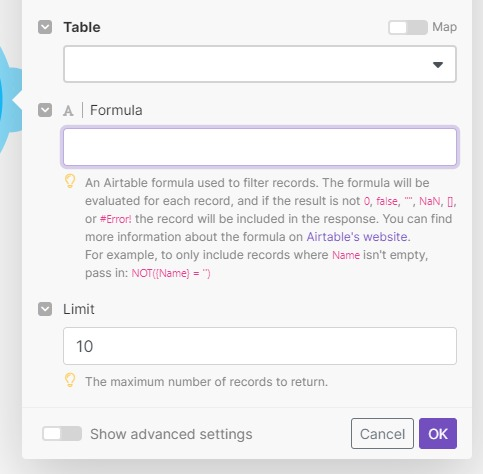 We are struggling to use the Make modules for Baserow as there is no examples or documentation for it, which is frustrating. We've tried different permutations but nothing works.
I've uploaded the module for Airtable as comparison. They have a link to the docs, a clear example, and makes it easy for non-coders like us.
What should we put in the "Search" field? We want only rows where the field 'Is Today' equals 'Y'.
Thanks!