I'm experimenting with using the "Applicant Tracker" template to set up a hiring search. I've tried several times to duplicate and then customize the input form, but my changes are consistently gone when I go back to review them.
I don't see any errors and I've looked for some kind of "save" button. I'm not sure what could be happening.
I called my form "Second Form". It exists and I can preview it: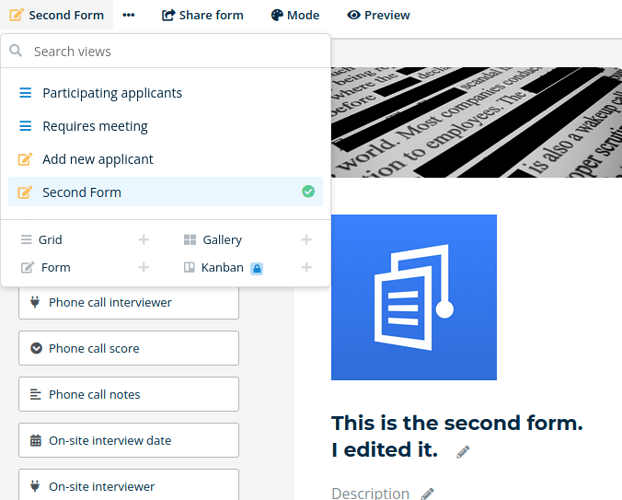 But if I look at another view and come back, it's just gone.